Geiger Law is a small start-up law firm in the Evergreen, CO area. She needed a logo to use on her website, as well as on print materials.
Logo
Geiger Law chose the logo above,
from which an icon logo was created:

Print Materials
To go along with the logo, Joanne also did layouts for print materials.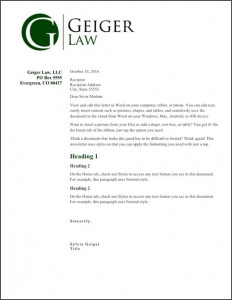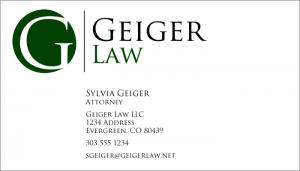 Logo Comps
Version
Image
(Click on an image to view it larger)
1
2
3
4
5